Why using a QR Code? What is it?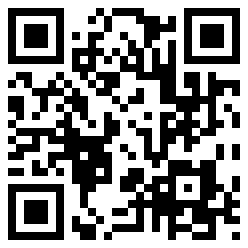 If you have a Smartphone, install an application like i-nigma and scan this image with it. No need to type the address, it redirects you quickly to Visual Link website.
This is a QR Code: a Quick Response code. It is very popular in Japan and we believe it has a great potential in Australia, with the amazing penetration of Smartphones. It takes only few seconds to scan a code and people now always carry their phone with them: connecting from physical to digital is now quick and efficient.
Give value and increase your visibility
With QR codes, you can integrate digital in your print material: this opens many opportunities to give extra value to your target and to increase your impact by offering interaction. On top of the information you already put on your printed material, your QR code can offer more information, a discount, an extra service, an easy access to content… or save time for your target.
Some examples of how a QR Code can be used
Scanning a QR code will then have the Smartphone to do an action as for example:
Save contact details in the phone contact bookSend an email / a SMS or enter a phone number
Redirect to a website or to a landing page (make sure it is optimized for mobile)
Like a Facebook page
Watch a video
Set an event in the calendar
So you can use it so your target can quickly:
See product details
Get contact details
Contact you or access your website
Learn about an offer details
Read an event details
Be informed on a competition details
Get a Coupon or a Discount
Download an E-Book
Access to your Twitter, Facebook, Linkedin accounts and directly connect with you…
These are just ideas, if you want more directly connected to your industry or your marketing campaign, we will be happy to help!
Where to put your QR Code?
You can basically put a QR Code on any support you want: posters, product packaging, business cards, promotional items, brochures, clothing…
Just be careful of the material you use to make sure the mobile phone can capture it easily: it must be on a plane surface and the material must not be reflective. People will have to reach it with their mobile phone to scan it, so take into consideration the environment and the size!
At Visual Link, we can design and print your communication tools and we can integrate QR codes in it. We offer a complete solution with marketing specialists to advise you and web developers if you need to create a mobile page or website. Contact us!